Welcoming New Pet Patients from NW Columbus & Surrounding Area
Animal Care Unlimited is pleased to welcome new patients for veterinary care. We treat most species of companion animals: dogs, cats, small mammals, birds, reptiles, and other exotics.
We provide wellness care and vaccinations for healthy animals, as well as dental care, behavioral training, and nutritional counseling. When your pet is sick or injured, our veterinarians and registered veterinary technicians are trained in emergency medicine, critical care, diagnostics, internal medicine, and surgery for a wide variety of traditional and exotic pets.
In addition, we offer boarding services and a variety of helpful resources for pet owners.
Contact us at (614) 766-2317 or at info@animalcareunlimited.com .
---
Serving NW Columbus & Surrounding Area
Located in Northwest Columbus, we serve pets from Dublin, Worthington, Powell, Hilliard, and the surrounding Ohio communities.
Animal Care Unlimited
2665 Billingsley Rd.
Columbus, OH 43235
We are conveniently located in northwest Columbus, just off I-270 and Sawmill Road (Exit 20).
---
Online Forms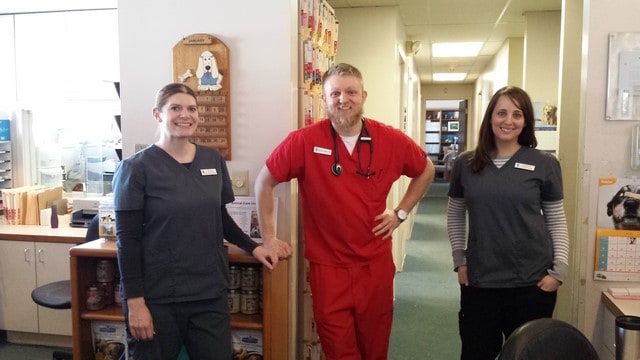 Make an appointment for your pet online: Appointment Request Form
Boarding Admission Form: Complete this form only if you have a confirmed reservation.
In advance of any appointment, complete and submit the following forms online:
---
Animal Care Unlimited Office Hours
Monday - Friday: 7 a.m. – 7 p.m.
Saturday: 9 a.m. – 3 p.m.
Sunday: Closed
---
Veterinary Emergencies
In the event of an emergency during our normal office hours, please call ahead. Your call allows us to ascertain the severity of the situation and adequately prepare for your arrival.
---
After-Hours Emergencies
If you have an emergency after normal office hours, please contact one of these fully staffed after-hours facilities below:
Treating Only Dogs & Cats
Treating Dogs, Cats, Birds, Reptiles & Small Mammals
Convenient Payment Options
While we do require payment at the time of service, Animal Care Unlimited offers a variety of payment options for veterinary care. For your convenience we accept the following methods of payment: cash, debit, and personal check with appropriate identification.
In addition, we accept these credit cards:
VISA
MasterCard
Discover Card
Please call our office to discuss your veterinary fees and payment options.
CareCredit
We're pleased to offer our clients CareCredit® No Interest Payment Plans. With CareCredit you can say yes to the best treatment for your pet immediately, and pay for it over time with low monthly payments that fit easily into your budget.
If you are interested in easy payment plans, learn about CareCredit.
Pet Insurance
Many owners purchase pet insurance for veterinary care. Our staff is pleased to provide you with copies of your pet medical records for submission to your insurance company.
You may wish to view this comprehensive pet insurance guide for help in choosing the best plan for you.
Here are some pet insurance companies we recommend:
Please research each pet insurance company to be certain it offers the right plan for you.