Pets Feel Better, Live Longer: Medical and Surgical Treatments for Cancer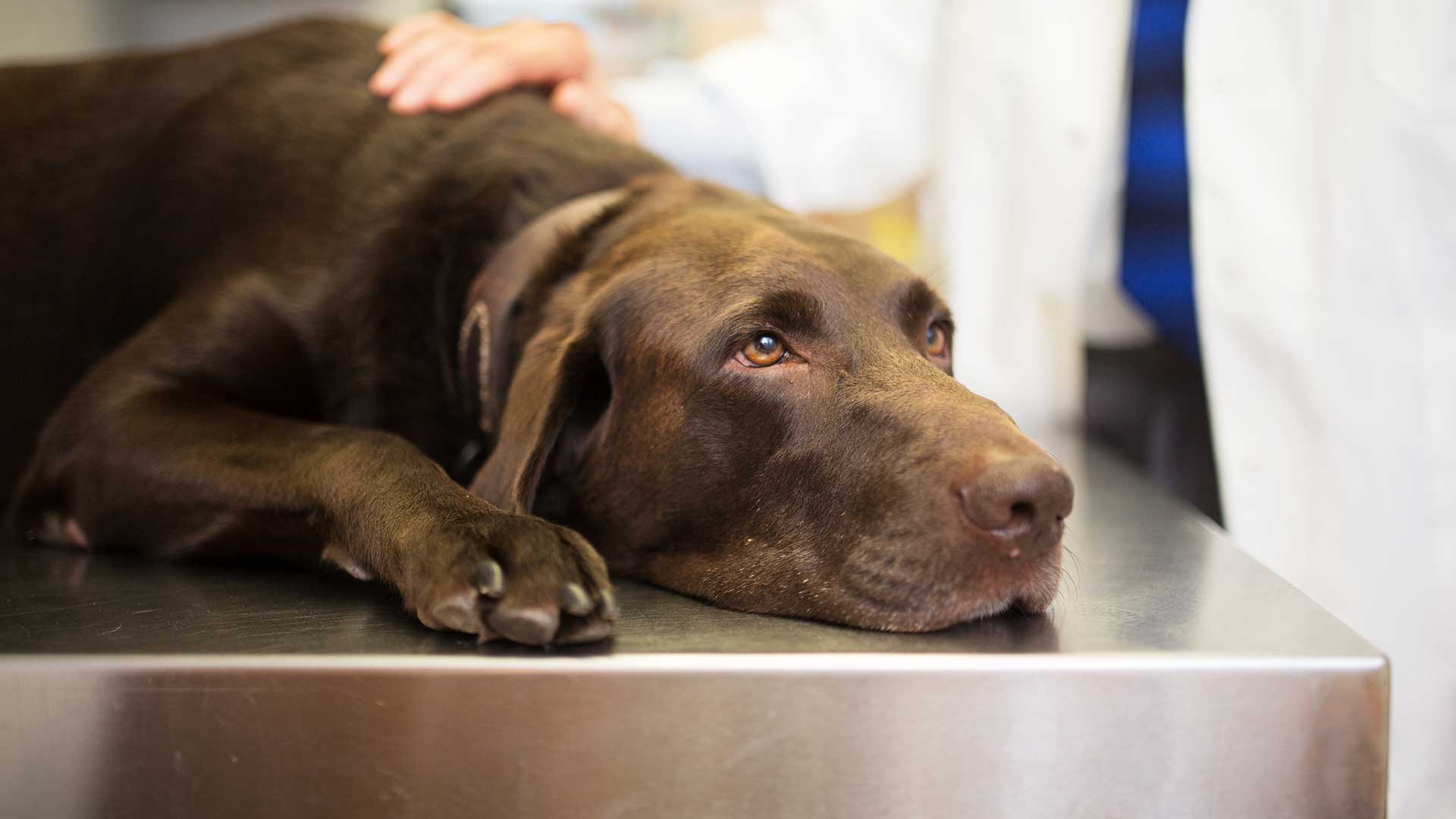 Cancer is a scary word for anyone, and pet owners are no exception. Animal Care Unlimited offers diagnostics and treatment for pets with cancer, and we produce excellent results.
Cancer Services
Cancer is no different than other serious or chronic diseases in pets. Very often, surgical removal or chemotherapy will either eliminate or stop progression of the cancer, giving the pet added years with excellent quality of life.
Our veterinarians offer experience in performing both surgical and pharmaceutical treatments for cancers in pets. We are able to diagnose and treat most patients here at our hospital. However, if a patient requires more complex procedures or radiation therapy, we are pleased to make a referral to a specialist in the region.
---
Treatment Offers Optimism and Provides Relief
In humans, cancer treatment can be physically distressing and even dangerous. Pets, however, respond quite well to chemotherapy.
For pets, the goal of treatment is to help our patients feel better and live longer. The dose and intensity of chemotherapy drugs for pets is limited, to avoid significant side effects. Many animals experience little or no discomfort and feel better soon after, as the cancer decreases in the body. Once the cancer is under control, your pet may appear to be healthy again, eating and playing as before.
---
What Pet Owners Can Do
Pet owners can take an active part in identifying the signs of cancer before it reaches the incurable stage. The less advanced the cancer, the more vulnerable it is to cancer treatment. Detecting and removing a tumor at the earliest stage is the best chance for achieving a complete cure in your pet.
Look at your pets regularly, to learn how their skin looks. Look in the mouth and see how the gums look. Stroke the skin and coat all over, so you a familiar with it, and can identify any changes as they occur. Get to know their behavior and responses, so changes that might indicate discomfort or pain become apparent.
Report any lumps or swellings to us immediately, so we may have them analyzed. If we identify a cancer, it is best to remove it when it is small. Often small cancerous lesions that are removed will not grow back.
Remember: The best defense against uncontrollable cancer in any pet is the annual wellness exam . Regular exams allow us to catch this disease at its earliest stage and apply treatment immediately, for the best chance of a cure.
Online Resources
A wonderful resource from Cornell University's College of Veterinary Medicine, we recommend the Pet Owner's Guide to Cancer. This narrated live-action video with 3-D animations gives a complete overview including:
How pets get cancer
Strategies for early detection, diagnosis, and treatment
Behind-the-scenes look at radiation and chemotherapy treatments
Advanced treatment options available
Explore this selection of articles about cancer in pets from the University of Illinois college of Veterinary Medicine .