Unique, Colorful, Fun: Exotic Pet Care for Birds, Reptiles, Pocket Pets
Exotic pets are unusual and fun, but it can be challenging to care for them without proper information and guidance.
Animal Care Unlimited offers comprehensive exotic pet care by experienced veterinarians, including: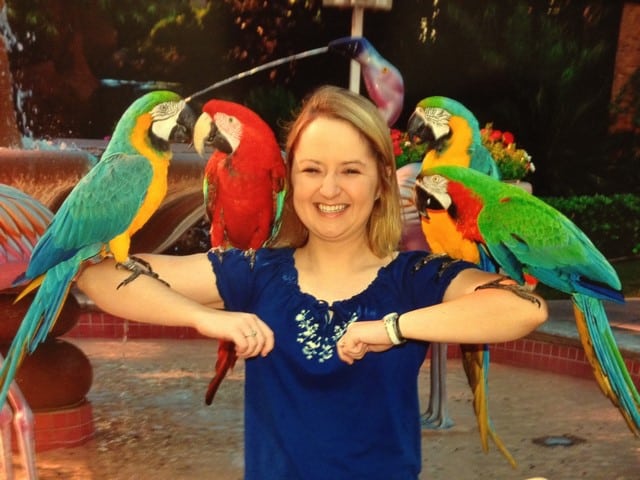 Ferrets — Medical and surgical management of insulinoma and adrenal gland disorders, skin conditions, hair loss, seizures, comprehensive dental care
Rabbits — Urinary disorders, treatment for chronic respiratory disease, abscess care and treatment, comprehensive dental care
Reptiles — Seizures, eating concerns, metabolic bone disease, egg problems
Guinea Pigs — Itchy skin, eating concerns, dental care
Hedgehogs — Quill loss, masses, itchy skin
Birds — Beak, wing, and nail trimming, egg binding, DNA sexing, Chlamydia testing, feather plucking
Exotic services include husbandry and housing, nutrition, behavior, routine medical care, general wellness, soft tissue surgery, and diagnostics for all species.
---
Getting Ready for Your Exotic Pet's Appointment
Exotic pets (for our purposes here, anything other than a cat or dog) typically require special handling and exceptional care. To give you the best recommendation for proper husbandry and nutrition, we need to know as much as possible about their current living environment.
Forms
Please complete the appropriate Exotic Pet Information Sheet and submit it online 48 hours prior to your appointment:
If this is your first visit to Animal Care Unlimited, complete the New Client Form and stop at our New Client Center for more information.
Bring a Picture
It is helpful to have a photograph of your pets' living quarters at home for the veterinarian to review and include in the medical record. If possible, snap several photos, print them out, and bring them along, or send the photos to us via email.
Bring Samples
For birds, the day before your appointment, place clean cage paper on the cage floor. Fold up and bring the newly soiled paper to your appointment. We will use this sample to evaluate the visual condition of your bird's stool, as well as possibly performing a microscopic evaluation for intestinal parasites.
For reptiles, if your pet voids a fresh stool sample within 24 hours of your appointment, please place it in a small sealable bag and bring it along to your appointment. We will use this sample to evaluate the visual condition of your reptile's stool, as well as possibly performing a microscopic evaluation for intestinal parasites. A small sample of the cage bedding is also helpful.
In addition, bring a small sample of your pet's most commonly fed dry food (pellets, seeds). It is also helpful if you can provide the brand name of the feed.
Protect from Cold, Heat, and Other Stress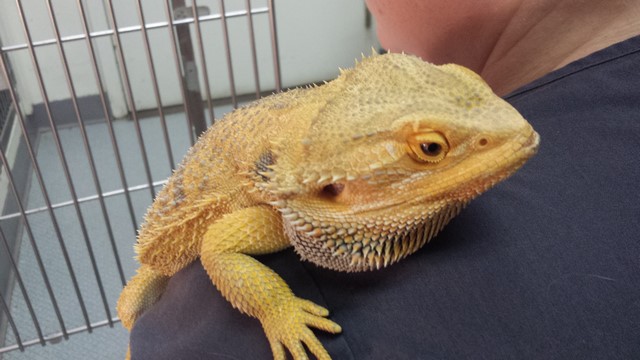 Don't forget to protect your pet between the car and home or hospital. Pre-warming or cooling your vehicle is a good idea. Use towels or other cloth covers over carry cages to avoid drafts or heat and cold stress.
Large reptiles may benefit from adding a warm — not hot — water bottle to their travel container, to help maintain normal body temperatures. You may use a clean, one-quart plastic milk or soda container, and secure the bottle to prevent rolling. For smaller reptiles, a temporary waterbed consisting of a sealable plastic bag of warm water, with a small towel covering the bag inside the travel container.
Whenever bringing your exotic pet in for an appointment, use an appropriately sized pet carrier or secure travel container to maximize safety and minimize environmental stress.
Bird Care
Reptiles & Amphibians
Small Mammal Care
Other Exotics
Visit our Ohio Wildlife Center for more about the care of wild birds and animals.